Resource
Tune In: Dealpath & REFI Webinar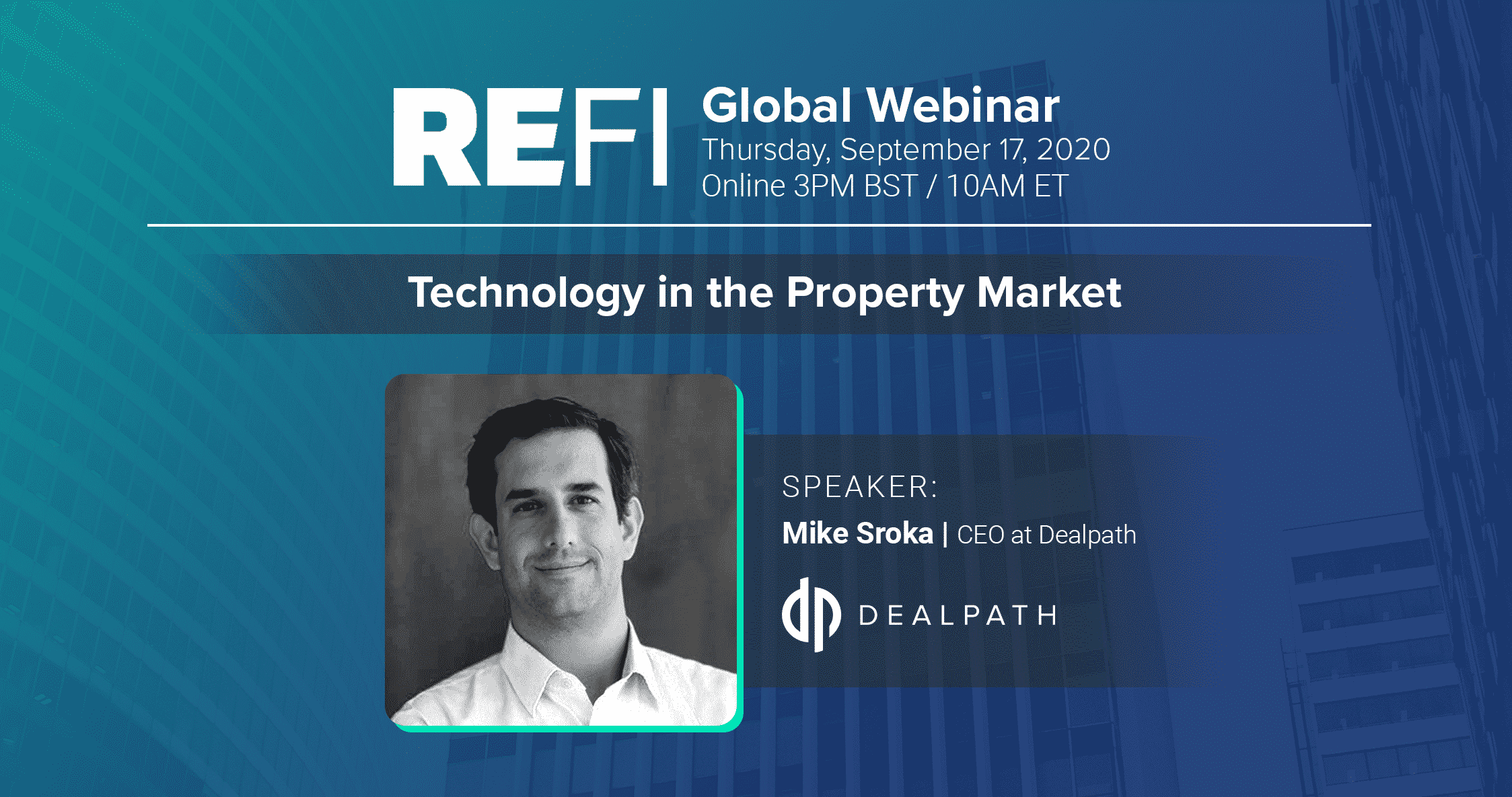 Happening this week: Dealpath's CEO and co-founder, Mike Sroka, will join industry experts to discuss technology in the property market as a part of REFI's Global webinar, titled "Technology in the property market."
The webinar will be hosted by Anna-Marie Beal, Reporter at REFI Global. Panelists include Robbert Heekelaar, Vice President of  IT Architecture and Emerging Technologies at Prologis; Alexandre Grellier, CEO at Drooms; and Brandon Sedloff, Managing Director and SVP of Sales at Juniper Square.
Together, the group will cover topics ranging from how technology has changed the way investors source, analyze and perform due diligence on potential acquisition, to how data is empowering real estate investors and owners to make smarter and more strategic decisions about their portfolios. They'll also touch on the risks and best practices that RE firms should consider as they evaluate and implement software solutions.
Date: Thursday, September 17, 2020
Time: 10am-11am ET / 7am – 8am PT
The webinar is free to attend. To register, please click here.