We're proud to announce that file folders — including subfolders and nested file structures — are now live in all Dealpath accounts. If you're an existing customer, login now to check out the new folder system. If not, be sure to request a demo so one of our experts can walk you through the new feature firsthand.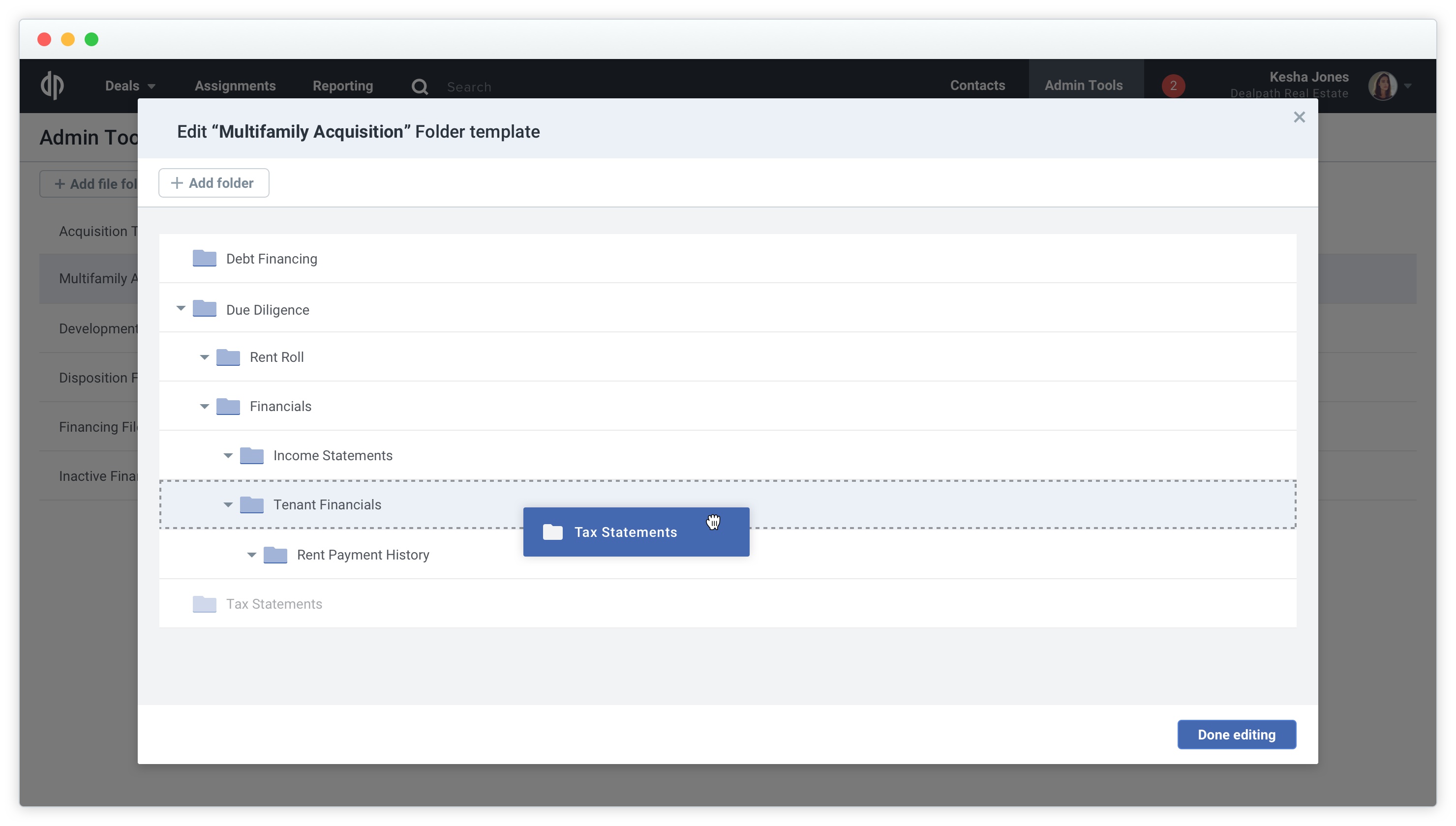 Dealpath customers are already using the new feature to organize their files in a system similar to what Box, Dropbox, and other file management systems offer. Subfolders and folder trees mark a major improvement over the traditional list-based view for files.
In addition, you can drag-and-drop your files to easily navigate them through your folder structure. New and sleeker icons make it easier to find the exact file and folder you're looking for.
Finally, you can now save Folder Templates to automatically create the folder structure you need for any given deal. That means you won't have to rebuild them from scratch every time.
We hope these new features will significantly enhance your ability to collect and organize critical deal data and documents, and that it will improve your real estate file management. If you prefer the old view, however, you can always switch back.
If you have any questions, feel free to reach out to your Customer Success Manager. Otherwise, you can request a demo or login to explore the feature for yourself!
Looking ahead to the coming weeks, we'll be releasing several major improvements to the Deal Info page. These include new and increasingly flexible layouts and more robust info view tables.