Dealpath's mission is to empower real estate investment firms to achieve their business goals with better access to data and seamless collaboration through our industry-leading deal management platform. One of the ways we've achieved this is through constant product innovation, and we're excited to tell you more about our latest product updates.
Here's what we've been up to this month:
Two-Factor Authentication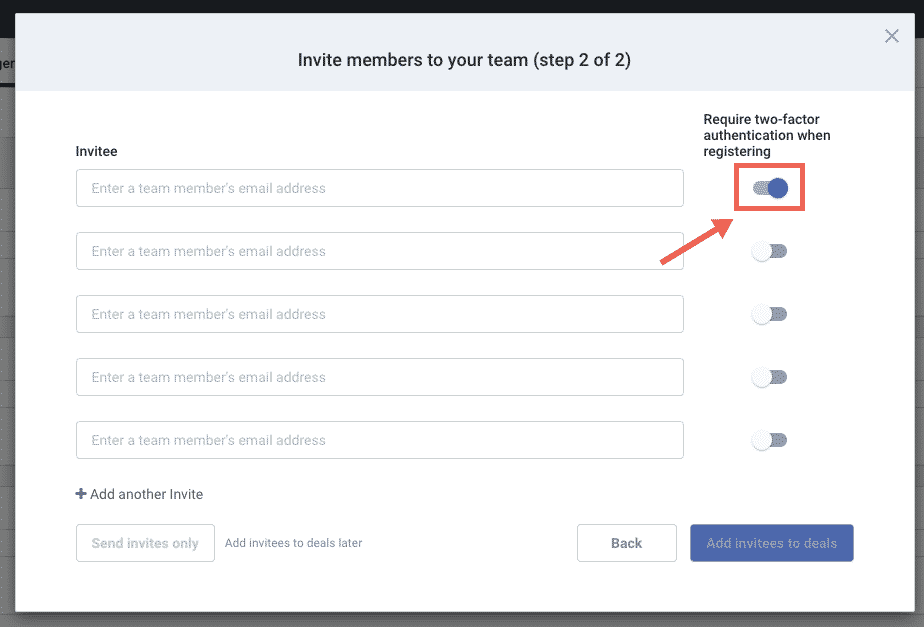 This month, we're excited to release our first version of native two-factor authentication in Dealpath, adding an additional layer of security to our platform for our users. Two-factor authentication in Dealpath will require verification codes in addition to passwords, ensuring data protection and account security. As a SOC 2 Type 2 compliant company, we're continuously looking to improve on our platform's enterprise-grade security. Two-factor authentication is the next step. 
Updates to Properties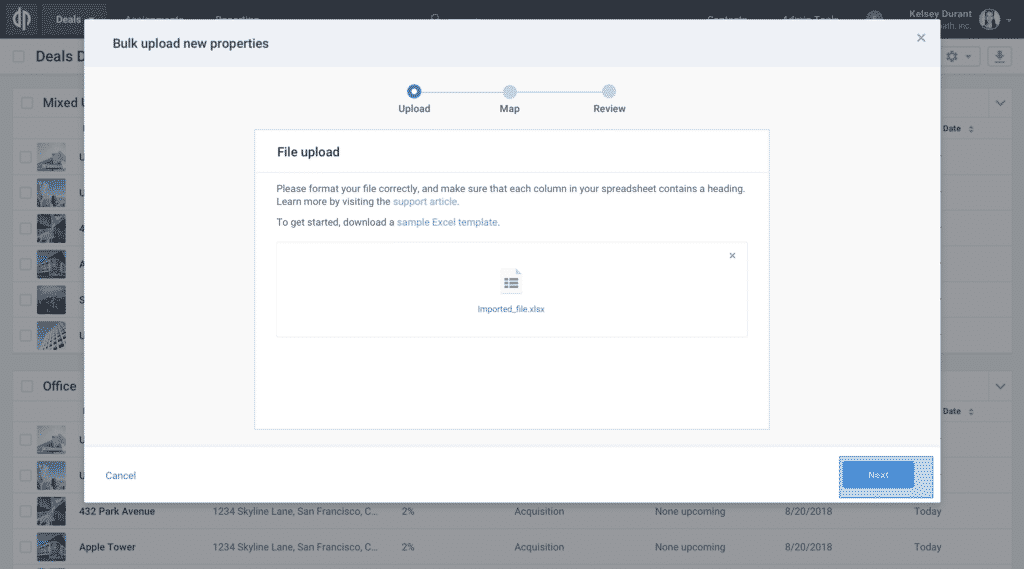 One of our most popular features from earlier in the year was our Bulk Tools, which allowed account admins to bulk create properties, contacts, and other actions in bulk. We've now released an update that allows all Dealpath users to upload and create properties with Bulk Tools, enabling teams to add properties with much more ease and efficiency. 
Repeating Tasks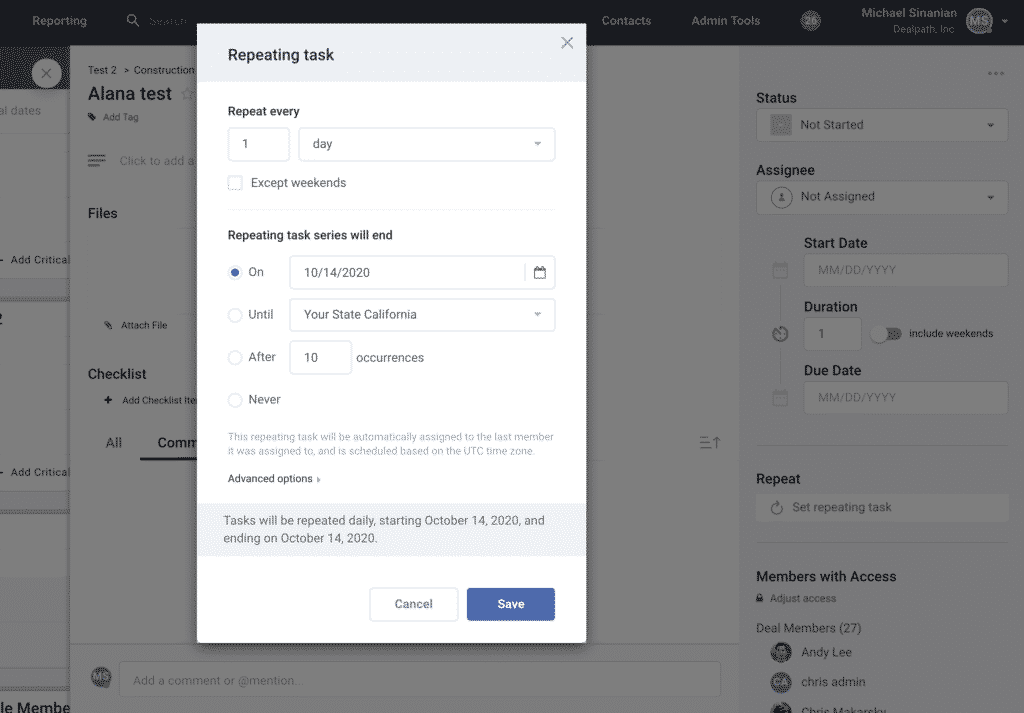 Our clients have unique workflows that often require the repetition of certain tasks, like providing reports to contractors or other departments internally. We've released a Repeating Tasks feature to make that easy, allowing users to create and customize their repeating tasks as needed. And we have plans to keep improving this feature in exciting ways in the future. 
As always, we're committed to building the best cloud-based deal management platform in the industry. Check back here every month to see our latest releases and most exciting new features!