I'm thrilled to announce that Dealpath has closed a Series C funding round of $43M led by Morgan Stanley Expansion Capital, with participation from Blackstone, 8VC, JLL Spark, Nasdaq Ventures and GreenSoil PropTech Ventures.
Looking back on the past eight years of partnering with clients, growing our organization, and building a new category and solution for real estate deal management software, the fantastic progress we have made has been a total team effort. Since we first launched our platform in 2014, we've supported over $10 trillion in investment transactions. Over the past year alone, our world-class team has nearly doubled to 100 professionals across our three offices in San Francisco, New York City and Toronto. We experienced much of this growth through a global pandemic, social unrest, and market volatility. Dealpath is solving real business needs and has so much opportunity to grow together with our clients.
Looking forward, it's clear and inevitable that the next eight years will move even faster as Dealpath empowers the digital transformation of real estate globally. Morgan Stanley is the perfect partner for this next phase of growth towards our vision of becoming where the built world transacts digitally.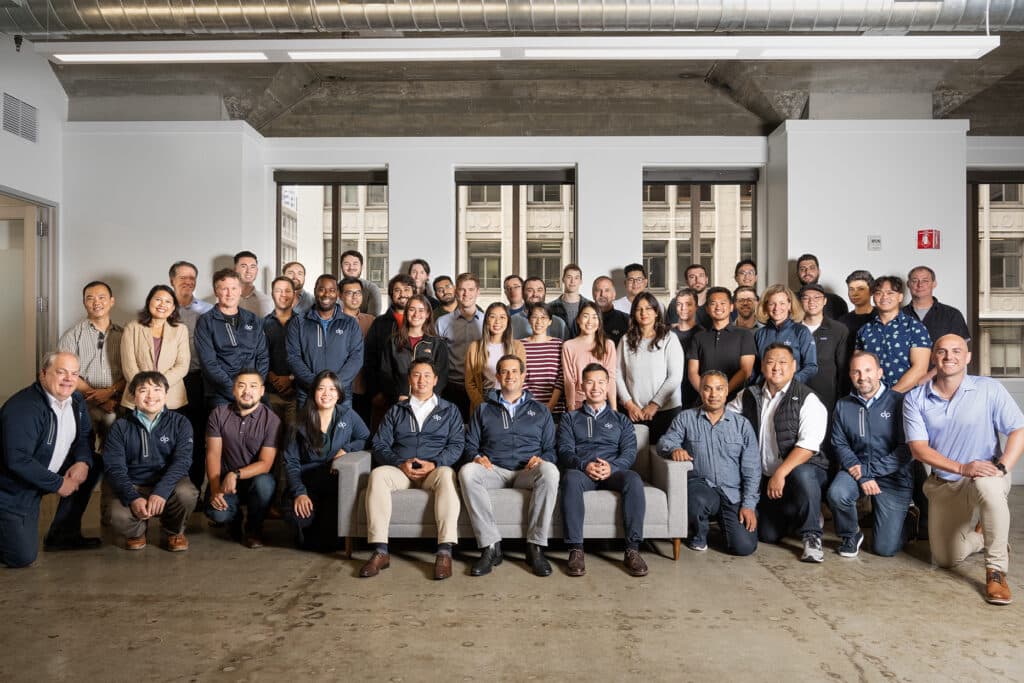 As the CEO and Co-Founder of Dealpath, I am both honored and grateful to work with such a talented and dedicated team who have collectively built this strong foundation and break-out momentum with a bright future ahead. I want to extend a big thank you to our team members, clients, and investors for your partnership over the years and as we venture forward.
Delivering a Better Solution for Real Estate Investment Teams
Institutional real estate investment managers, developers, lenders and advisors have been underserved by software and technology to support their important work for far too long, defaulting to information stored locally in spreadsheets, emails and drives for guidance.
Speed and precision are vital differentiators in today's market environment, as investors deploy global capital on inherently localized investment strategies to meet and exceed investor expectations.
We set out to deliver a deal management solution that would enable investment teams to confidently and nimbly make the best investment decisions at scale, driven by centralized, real-time data, workflow automation, and effective collaboration. Our vision was clear: to make Dealpath where the built world transacts digitally by creating an investment command center, serving as the centralized source of truth from pipeline through portfolio management.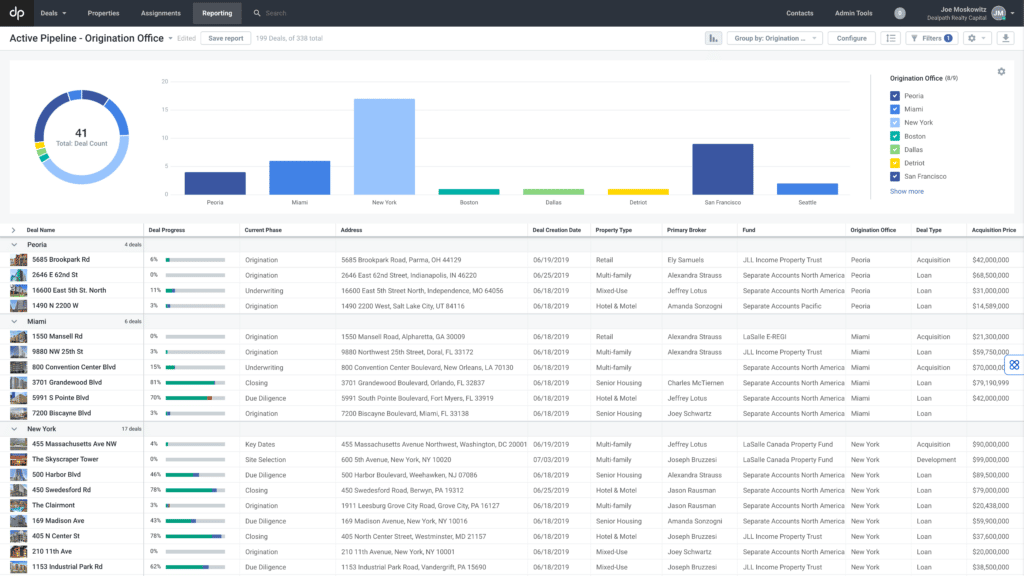 Eight years after first launching Dealpath, the platform has now grown to become the real estate industry's leading and most trusted deal management solution being leveraged by hundreds of top performing firms. If not for these close partnerships with the real estate industry, including six of the top ten institutional investors, we would not have been able to mold our software to deliver the value we do.
Most importantly, these first eight years have validated our hypothesis that purpose-built software with powerful data analytics and collaborative workflows enables players of all sizes to uncover the most profitable opportunities and build value into the future. I'm proud to say that our customers have achieved impressive business outcomes, including evaluating 194% more deals, boosting the number of deals closed by 154%, and increasing deal velocity by 120%.
The Opportunity Ahead: Ushering a Rapidly Evolving Industry Forward
The real estate industry continues to transform digitally, as firms of all sizes digitize their operations to transact with greater speed, precision and conviction. In an $18 trillion market, deal management software is quickly becoming a necessity to compete and deliver compelling investment programs and returns.
This funding is pivotal to the next phase of Dealpath's rapid global expansion as we aim to build our world-class team, including new roles that will bolster our product, leadership and market facing capabilities. We will continue to create compounding value as an end-to-end solution that drives optimal portfolio performance, empowering our clients to invest with the speed and precision they need in this competitive market. By doing so, we look forward to continued partnerships with our industry-leading clients that have driven exponential growth across all real estate asset classes and markets.
As the real estate industry continues to evolve to fully leverage digital solutions, the opportunity to realize exponential growth is exceptionally massive. We are excited to continue to drive operational excellence as we grow, but most importantly, to empower data-driven portfolio growth for our valued clients to invest in and responsibly make the most of our built world. We're just getting started, and we couldn't be more excited for what's ahead! Go Dealpath!